High Strength Low Alloy
Owen Industries carries an extensive supply of High Strength Low Alloy (HSLA) steel plate in a variety of grades and thicknesses that meet both the US and Canadian standards.
---
High Strength Low Alloy (HSLA) Structural Steel Plates provide greater environmental corrosion resistance and are stronger than conventional carbon steel.  HSLA is also very ductile, highly formable and easy to weld.  HSLA Steels are known to meet specific mechanical properties.  The HSLA Specification is intended primarily for use in structural members, where shavings in weight and added durability and strength are critical.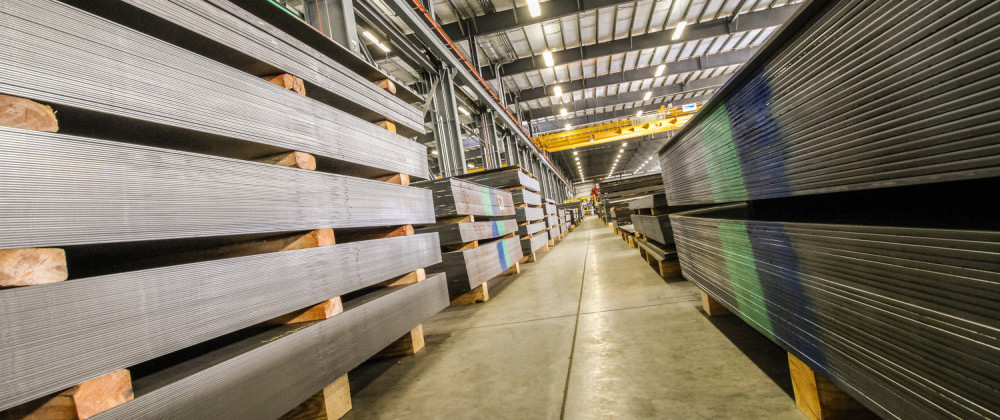 ASTM A36 Steel Plate 

– One of the most commonly used carbon steels used known for its wide uses.  It can be used in the construction of bridges and buildings, and for general structural purposes.
ASTM A283 Steel Plate

– This ASTM specification covers low and intermediate strength carbon steel plates. Used for general purpose structural applications of medium strength (60 ksi tensile) requirement.
ASTM A-572 (gr50/gr60/gr65)

 is a high strength, low alloy steel that offers greater strength than plain carbon steel plate, plus ductility, weldability, formability, toughness and fatigue strength. A572 meets a minimum strength requirement (dependent on grade) and provides good workability and weldability at a moderate price. A572 plate is used in a variety of applications, which include, but are not limited to: railroad cars, trucks, trailers, agriculture equipment, construction equipment, buildings and bridges. Charpy V-notch Impact Toughness and Maximum Tensile Strength are supplementary requirements that may be requested.
ASTM A573 Steel Plate

 This structural quality steel plate is utilized in the manufacturing of storage tanks.  It covers structural quality carbon manganese silicon steel plates in three tensile strength ranges intended primarily for service at atmospheric temperatures where improved notch toughness is important.
ASTM A-588-Plate

 – This specification covers high strength, low alloy plate where savings in weight and added durability are important. The atmospheric corrosion resistance of this steel in most environments is substantially better than that of carbon structural steels with or without copper addition. When properly exposed to the atmosphere, this steel is suitable for many applications in the bare (unpainted) condition.
ASTM A-606-Plate

 –  Lighter than carbon steel and provides up to four times the atmospheric corrosion resistance of standard structural carbon steel. When exposed to external conditions, the plate develops an orange-brown oxide that is resistant to corrosion.  Perfect for welding forming and machining and is also punchable.
ASTM A656 (gr80/gr100) – This specification covers high strength, low alloy, hot rolled structural steel plate for use in truck frames, brackets, crane booms, rail cars, and similar applications. Steels that conform to this specification offer improved formability. These steels are normally furnished in the as-rolled condition.
ASTM A709 (gr36/gr50/50W) – This steel plate is primarily used for the construction of bridges.  These grades are often specified with charpy tests referencing the specific zone (or climatic region) in which the bridge will be in use. Bridge steels can also be ordered to the ASSHTO M270 Spec referenced as AASHTO M270 Grade 36, AASHTO M270 Grade 50, AASHTO M270 Grade 50W.
Contact Our Team to Discuss Your HSLA Product Needs or Receive a Custom Quote