Our Products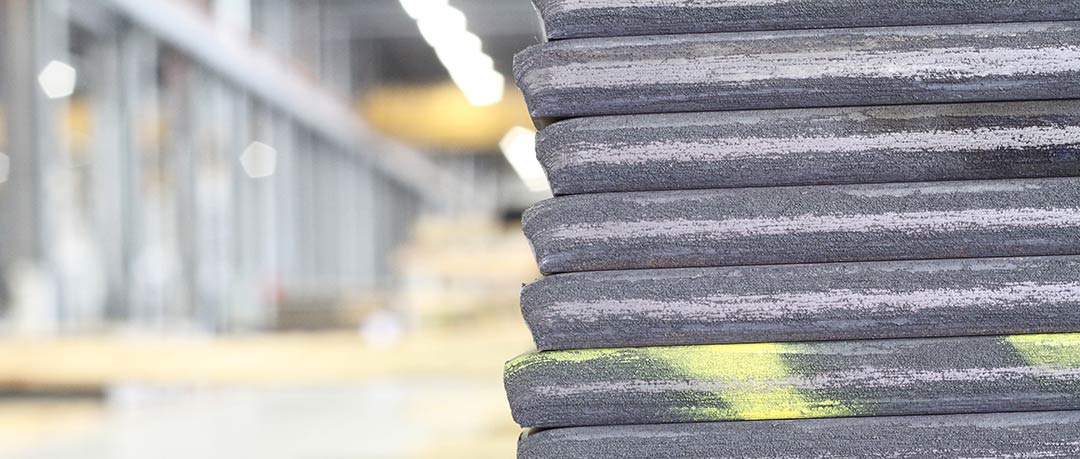 Owen Industries operates one of the largest Metals Centers in the Midwest with thousands of tons of warehouse steel, aluminum and stainless steel. Our extensive and complete inventory, which includes sheets and plates of various thicknesses and grades, angles, bars, channels, I-Beams, tubes and tool steels, allows for Just-In-Time delivery.
---
Looking for Drops and Remnants?  We have a wide selection of options that may fit your needs.
Learn More >
Our company maintains a fleet of trucks supported by a multi-divisional logistics network to ensure that our customers receive products on time. Our trailers are specially equipped to handle standard and non-standard sizes to guarantee the safe transport of both plain and finished products. As part of our superior customer service, our drivers are trained to learn customers' individual delivery needs and to handle all orders with care and accuracy.
We utilize SAP® R/3® Enterprise software with integrated customer support, production, distribution and QC functionality. While we have customers on the phone, we can check inventory, verify processing and coordinate shipping schedules, streamlining the entire order from production to delivery. In addition, we support several robust, internet-based software applications to provide fully automated EDI and Kanban programs to our manufacturing customers.
Our Quality Improvement and Six Sigma initiatives continuously measure key operating components that impact customer operations, including on-time delivery, cost of quality and parts-per-million compliance. This process is based on a fundamental, company-wide commitment to "do it right" the first time.
I have been working with Owen Industries now for 17+ years.  Their high quality superior products, exceptional customer service, and timely deliveries have been keys to my continued business with them. Owen's updated, state-of-the-art equipment clearly outdoes the competition.