Structures Commitment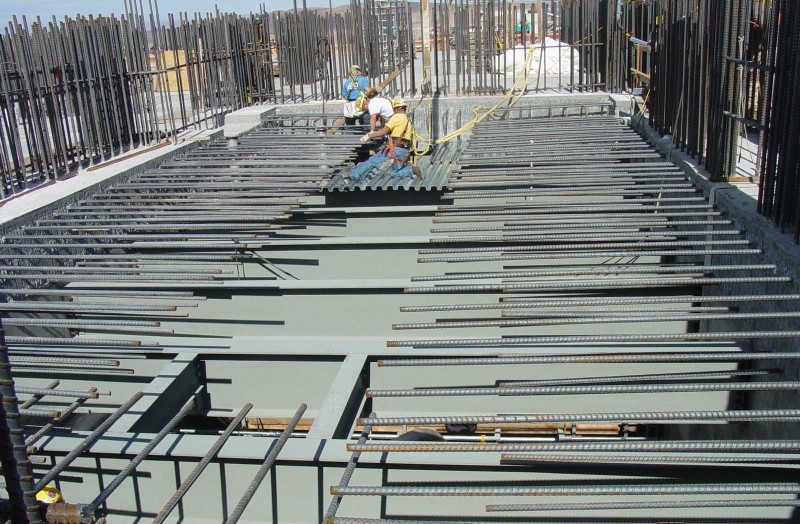 At PVS Structures, we strive to deliver high-quality products and solutions that consistently meet the expectations of our customers.
Quality
At PVS Structures, we focus first on quality and then on volume, maintaining a rigorous quality control program that touches all aspects of operations. This program includes a corporate level Quality Assurance Manager and divisional Quality Team members who are empowered to stop production to evaluate a quality concern. We also maintain a full range of state-of-the-art inspection equipment with applicable calibration procedures.
Every product we manufacture is checked throughout the production process to ensure each part meets your specifications. All quality control findings are documented and results are reported to both production operators and managers.
Our Assurance and Certifications:
NQA-1 (1989 through 2008-2009 Addenda)
10 CFR 50 Appendix B
NRC Reg. Guide 1.28 Revision 3 & 4
10 CFR Part 21
ISO 9001:2015- Registered
AISC Certified Fabricator- All Listings
AISC Major Steel Bridge Certification
AISC Fracture Critical Endorsement
AISC Sophisticated Paint Endorsement
Division II Canadian Weld Bureau
IAS Approved Fabricator (Formerly ICBO)
City of LA Approved Fabricator 
Additional PVS Structures Capabilities:
ASME Section IX (Approved Weld Procedures As Required)
American Petroleum Institute API-650 (Welded Tanks)
Continuous Quality Improvement
Owen Industries has a decades-long commitment to Continuous Quality Improvement (CQI) that focuses on the constant evaluation and improvement of customer-valued processes for efficiency, effectiveness and flexibility. Our quality reporting system is statistically designed using CQI techniques to capture key operating data ranging from an extensive list of non-conformance incidents, parts per million analyses, cost of quality calculations and on-time delivery performance. Each year, the company sets operating goals as part of its strategic business planning process using the CQI reports as a feedback mechanism to access performance for both managers and production workers.
Six Sigma
Six Sigma provides a platform to conduct customer involved process improvement initiatives. Our trained Six Sigma team members welcome the opportunity to participate in customer based Six Sigma programs to evaluate and improve shared processes and products.
 Six Sigma's contribution to the CQI process:
Focus on achieving measurable and quantifiable financial returns
Emphasis on strong and passionate management leadership and support
Specialized process training for team members to conduct change management
Commitment to making decisions on the basis of verifiable data, rather than assumptions
Customer Service
At PVS Structures, we take great pride in relationships. In fact, countless customers have been with us for decades. By combining dedicated employees, many who have more than 20 years of experience, with technologically advanced systems, we are able to provide the finest service available. It is this knowledge and dedication that keeps our customers returning year after year.
Sophisticated Information Systems
PVS Structures operates SAP® R/3® Enterprise software with integrated customer support, production, distribution and QC functionality. In real time, while we're on the phone with the customer, we can check inventory, verify processing and coordinate shipping schedules, streamlining the entire order from production to delivery. Alternatively, PVS supports several robust, internet-based software applications to provide fully automated EDI and Kanban Programs to our manufacturing customers.
Quality is Part of Every Order
Our Quality Improvement and Six Sigma initiatives continuously measure key operating components that impact customer operations including on-time delivery, cost of quality and parts per million compliance. This process is based on a fundamental, company-wide commitment to "do it right" the first time.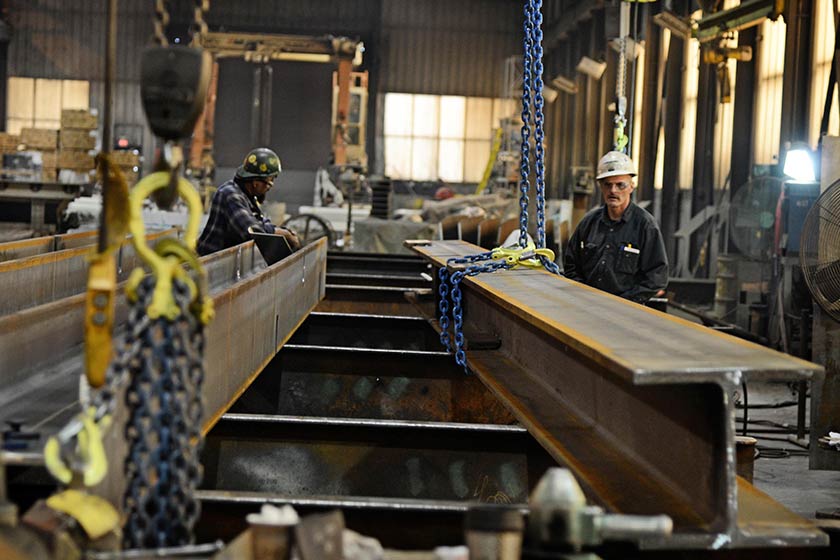 CONTACT US
Thank you for your interest in PVS Structures.
Please contact us by calling 712.347.5500 or emailing the listed departments below.
We look forward to assisting you.
The work you and your team did on the grillages and spans for this project was invaluable… This directly translated into time savings in the field, allowing UPRR to open the bridge on time. Great work and great response!
Our vendors, subcontractors and suppliers are integral team members on our projects and they do amazing, innovative work in extremely difficult places. PVS not only met our high standards for quality and performance, but also went above and beyond for mission delivery.